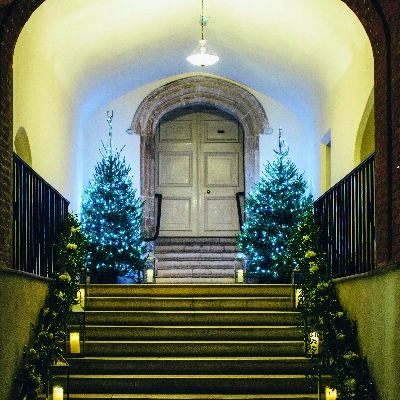 Planning SOS
Q. Our summer wedding can't go ahead due to COVID-19, so we're planning to get married next Christmas instead. What should we ask our venue before changing our date?
A. Francesca Cribb says: Every venue will have a different approach to how they're handling wedding date changes, and as your contract lies with the venue, you will be guided by the experts on how and when you can alter your date. As you won't be the only couple in this situation, and with many weddings more than likely reserved for next year already, speaking to your wedding team directly, sooner rather than later, would be advisable. You might want to ask about flexibility for a date change if the current COVID-19 situation continues, or if you're keen to get married soon, you might wish to consider holding a more intimate ceremony now and book a larger reception later down the line when number restrictions have been lifted. Stay positive and remember why you chose your wedding venue in the first place. Although your big day might not take place on the date you originally chose, hopefully, you'll still be able to have your dream wedding at your chosen venue in the near future.

Here at Farnham Castle, we're doing everything we can to rearrange our couples dates to ensure when their wedding does take place, that it will be exactly as they've always dreamed. Venue teams work tirelessly to ensure that you and your guests have a truly magical experience and are left with incredible memories.
Francesca Cribb, Farnham Castle
www.farnhamcastle.com