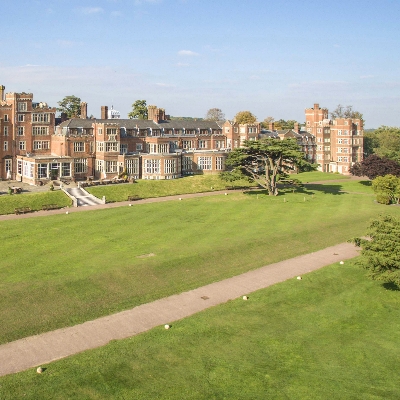 Keep calm and carry on
Q. Our wedding has been postponed due to COVID-19, and we're having to re-book our venue. What do you suggest we ask before booking?
A. Rebecca Uden says: Firstly, I'm sorry to hear your wedding has been postponed, but when your special day comes around it will be worth the wait! I've put together a few of my top tips to help you along the way.

- Read the venue's terms and conditions with regards to cancelling due to COVID-19 and ensure you understand their flexibility.

- Check available dates and ask if they can hold your chosen one for two weeks.

- If you're re-booking the same venue, check what their payment expectations are and if there are increases to the rates or changes to your contract.

- During the two weeks that your date is on hold, check with your previously booked suppliers to see if they can accommodate it and pencil you in.

- If you have suppliers that may not be able to accommodate, confirm if there will be any charges if you need to cancel their services.

- Once everyone have confirmed, let your venue know and check all the paperwork thoroughly.

- Most importantly, sit back, relax and look forward to celebrating your special day.
Rebecca Uden, Selsdon Park
www.devere.co.uk/selsdon-estate