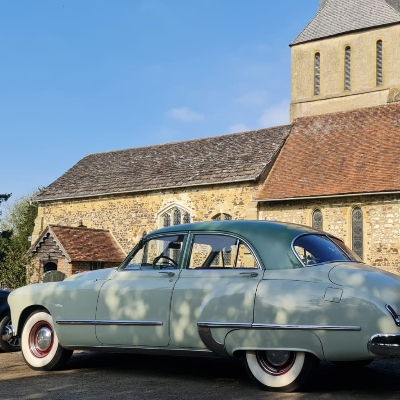 Arrive in style
Q. How do we find the perfect transport company for our upcoming wedding?
A. Amanda Fleming says: The budget for your wedding car is an important factor when deciding which type of vehicle and company to go for. Prices differ depending on whether you're looking at classic, vintage, luxury or prestigious options. Some companies may impose a flat day rate, and others may charge based on the time and journeys required. Always check what's included, such as drinks, multiple pick-ups and photo stops. Some suppliers may include this as standard, and others may add these on as premium options.

Wedding dresses came in all shapes and sizes, so keep in mind that long trains and full skirts can take up lots of room in the back of the car. For dresses with excess material, you will need to consider a more spacious option with plenty of room in the back to accommodate your dress.

Work with a company you feel comfortable with, and that makes you feel relaxed and stress-free. Always check what's included in their service so your expectations will be met on the day and check reviews where possible. Ask if you can view the vehicle before you book, as this is a great way to ensure it's to your liking – not only in the way it looks but also in whether it will be suitably sized and comfortable.

It's good to have in mind a couple of options just in case your first choice doesn't fall within your budget or is not available for your wedding date. With all of this in mind, it's worth shopping around to find a car that matches your preferences and budget.
Amanda Fleming, K1 Classic Car Hire
www.k1classiccarhire.com