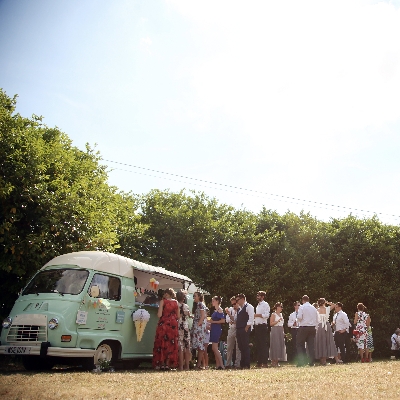 Sweet treats
Q. My wife-to-be and I are having a summer-themed wedding and would like to surprise our guests with something special. Do you have any ideas?
A. Izzy and Mike Richardson says: We love a summer wedding, but with so much to think about it, it can be difficult finding the time and energy to explore all your options. Why not take some of the stress off your shoulders, and ask your suppliers to get creative? -

Variety – We've applied this to our menu and offer a delectable assortment of tasty treats to tickle even the most discerning of taste buds. Most companies will ask you to choose from their standard stock, so be sure to explore all your options, and make sure you get what you want.

Innovation – Nobody wants their wedding to be boring so look for suppliers who offer something a little different. We started creating our POP-tails for this very reason, we bring your favourite cocktail or mocktail to life in ice lolly form. It's a great way to offer your guests something fun, tasty and bespoke to you and your partner.

Fun – We encourage you to have as much fun at your wedding as possible, after all, it's your day! We love it when our couples make the most of having us there and hop in the van to have pictures taken.

Personal touch – Weddings are personal affairs, whether you're tying the knot in a barn, a stately home or a cow-field, it's important that your day feels personal to you. Find a business who is happy to take requests and suggestions, for example, we're more than happy to add a theme to our menu, decorate the van or source a specific product.

Friendly – Your supplier should enjoy being part of your celebrations and provide their services with a smile. Also, keep in mind that more businesses are also becoming environmentally friendly, for example, our van can run off solar power, and all our tubs, spoons and napkins are fully-recyclable and biodegradable.
Izzy and Mike Richardson, POP-ICE
www.popice.co.uk