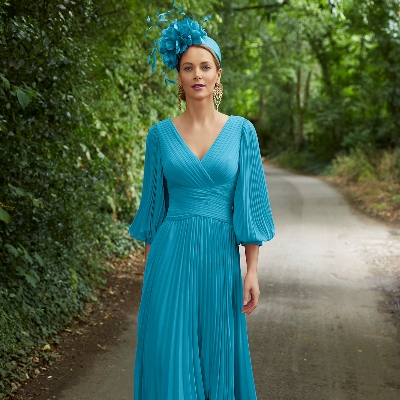 Stand out from the crowd
Q. What mother-of-the-bride/groom styles will be popular in 2022?
A. Melita Genziani says: The collections for 2022 are beginning to arrive in store, and we're seeing a repeat of last year's trends with lots of structure and long-flowing silhouettes. Condici is perfect for a more formal, structured look, while the Veni Infantino collection offers flowing chiffon dresses in plain and print fabrics.

Detailed necklines and Bardot styles are proving very popular, as are unusual hemlines.

Colour palettes are ranging from subtle creams, golds and silvers to bright turquoise and fuchsia.
Melita Genziani, Melita
www.motherofthebridechobham.co.uk