Ask the experts
Here is a selection of Q&As from Your Surrey Wedding magazine. If you would like your question answered by our experts, please email it to editor@yoursurrey.wedding.
To view more Q&A's on a different topic, please select one from the list below.
Hot topic: Summer wedding worries
Our local experts solve your summer wedding worries
---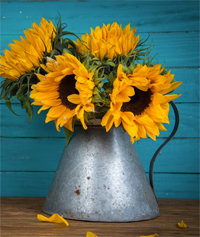 Bright and beautiful
Q. For our summer wedding I really want to go all-out with bright colourful blooms. In your experience, what flowers and combinations work well together?
A. Marlies Mehta says: We love bright flower combinations and would recommend you have a relaxed-looking display. Too formal and it may take away from the natural shape the flowers want to be held in.

Opt for different shades of pink, purple and orange, with bursts of yellow and a small amount of foliage. Why not add in some fragrant flowers and herbs? The effect will be fantastic. Juliet roses, large peonies, veronicas, lavender, rosemary, stock and sunflowers work incredibly well and look and smell beautiful.
---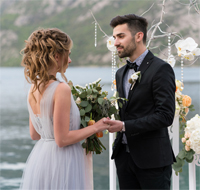 Open-air feel
Q. Weather permitting, we're tying the knot al fresco and to be honest, I have no idea how to personalise and decorate the ceremony space! At the moment there's a gazebo and some chairs – help!
A. Monette Tanagon says: Create an inspiration moodboard on your al fresco theme of all the things you'd like to incorporate: colour palettes, fabrics, flowers and decoration. What's important is creating your own style that represents your individuality as a couple. There's no right or wrong and there's no limit to your creativity.

Use the gazebo as your backdrop for your ceremony, maximizing the natural beauty of the structure and venue around you – it will be great for your wedding photos. Depending on how much budget you have allocated for your decoration, you can make it as simple or as elaborate as you like. The surrounding itself provides additional beauty to create a picturesque environment.

You can decorate the aisle by tying the chair sides with natural materials, fresh flowers, foliage and greenery. Another idea is to line the aisles with a mixture of flowers and candles for dramatic effect, especially if you have a late-afternoon wedding.

You can also create a luxury feel by concentrating all the décor in the one area – for example, you can have a decorated floral arch where your ceremony will be conducted or line up tall floral arrangements on both sides of the front of the area.
---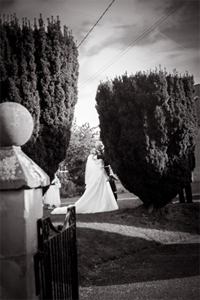 Let it rain!
Q. For our summer wedding we don't want to rely too heavily on the weather for great pictures – in case it rains on our parade! How can we capture our day in an alternative way?
A. Zibi Kedziora says: Pictures in the rain are different, and effective. I think there's something really special to be created when it's raining on a wedding day.

Not everyone is prepared for that, and not all photographers are happy when it is, but we are! We always have umbrellas and wellies – just in case – and utilise undercover areas available, as well as play with the natural and artificial lighting. We don't get upset when it's raining, we capture real emotions and real people, and remember to look for a rainbow after the rain stops!
---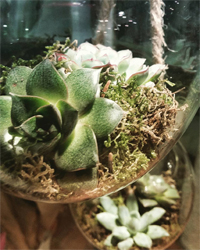 Rustic reformed
Q. I'd like to channel a shabby-chic, rustic vibe for my summer wedding but I've seen so many couples use gypsophila to create this look. What can we do that's different to the norm?
A. Holly Parker says: We love to use gypsophila, however, understand that it has been used a lot in weddings recently. We'd say have a look at using succulents in arrangements and lots of different types of foliage.

The succulents can be used as a little plant in pretty pots or they can be used within larger flower arrangements. They're so versatile and add a lovely texture to displays.

Foliage can be used in a variety of ways; they can be the main feature or used to enhance your flower choice.

The containers that you use for table decorations can help with the rustic look – jam jars have been used a lot over the last few years so we suggest terracotta pots, small wooden boxes or even tin cans to add a twist to this popular theme!
---
Hair today
Q. I'd like my hair up for the ceremony for a classic look and so I'm not too hot; however I want something versatile I can easily wear down in the evening. What do you suggest?
A. Lucie Oliver says: Hay doll! 2016 saw big, messy hair styles the bigger and messier the better think: Helena Bonham Carter meets Little Mix, with plenty of braids and twists.

Moving on to 2017 TOWIE and the Essex-style wave took over – perfection – rolls and buns with volumes of backcombing galore.

Approaching 2018 however, hairstyles are more fashion-forward, chic and classic, less glam and more relaxed think: Sienna Miller going shopping.

A simple centre parting accompanied with a low knotted chignon will epitomise this new trend. For a transition from day to night, just remove the few pins and an elegant wave is left for the evening.
---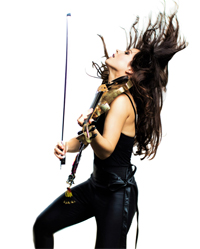 Must be the music
Q. I absolutely love the sound of string instruments and live music, but want to 'funk' it up a bit for our summer al fresco wedding reception. How can we have the music we love but fit it in to a contemporary affair?
A. Jessie May Smart says: The violin is an incredibly versatile instrument, and the right musician can slip seamlessly between classical, jazz, ambient chill-out and upbeat pop with a delicately balanced setlist. This is perfect for weddings where guests of all ages and tastes can be catered for without it seeming disjointed and forced.

An increasingly popular choice is to have classical music for the ceremony followed by pop and jazz during the drinks reception. This allows for a smooth transition to the evening entertainment. You might even want a high-energy electric violin performance to wow guests between courses at the wedding breakfast, or keep everyone dancing for hours with a live set of electric violin over DJ. If you seek out a versatile violinist, with a wide range of repertoire and tracks, they'll be able to tailor the music to enhance the atmosphere at every point in the day, whether they're playing Bach or Bruno Mars!
---
Contact our experts...

Holly Parker
Florist

Jessie May Smart
Electric violinist,

Lucie Oliver
Hairstylist and make-up artist

Marlies Mehta
Florist

Monette Tanagon
Wedding planner

Zibi Kedziora
Photographer
---